The Moving Voice Laboratory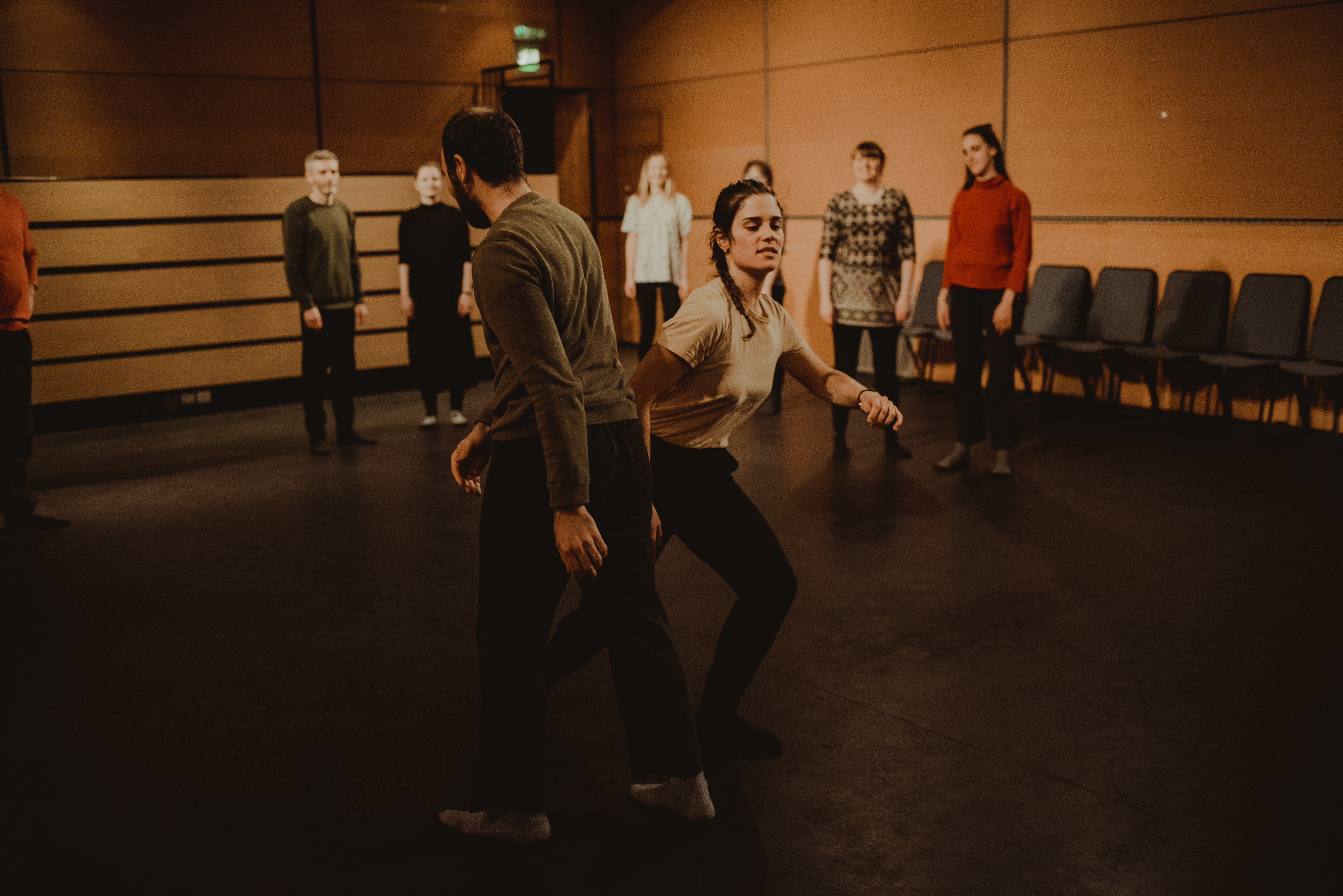 12th, 19th & 26th May, 19:00 - 20:00, The Clubroom, CCA
The Laboratory consists of a series of workshops focusing on the synergy between choreography and text within physical theatre.

12th May: Words and Somatic Imagination
19th May: Sentences and Journeys
26th May: Choreography as Poetry

Reservations for the sessions are essential. To book a place please contact zoekatsilerou@gmail.com.

The sessions will include work on voice and movement anatomy, body narrative, physical and vocal improvisation, and devising tasks. We will explore the ways our movements affect our voice, as well as how text can support the body in creating physical material. Our investigations will focus on discovering our individual movement and voice qualities through being with others, and the ways these elements speak to and meld with one another.

Within each session there will be time for technical work, play, instant composition and for observation/discussion on the stories our bodies can create.

For information about me, visit zoekatsilerou.com.
Header photo by Martin Venherm Photographer