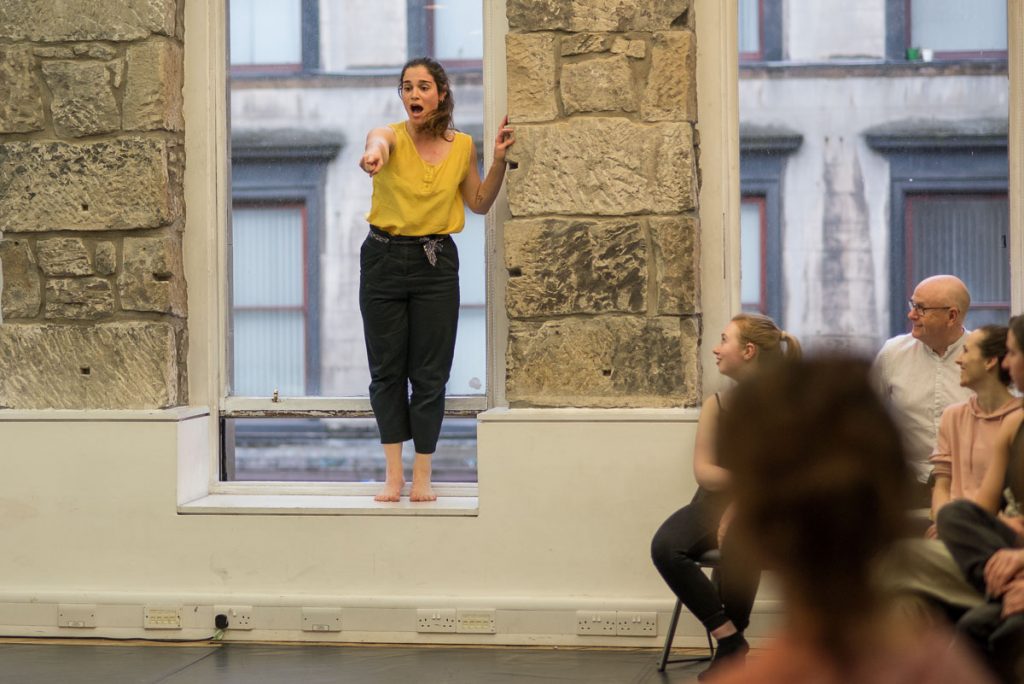 ICEBERG is a platform for exchange, practice and performance of dance and music improvisation.
ICEBERG was founded in 2017 by dancer/musician/performer Zoe Katsilerou, dancer Penny Chivas, singer/composer Nicolette Macleod and composer/musician/actor Eilon Morris. The initial collective was an international group of interdisciplinary improvisers interested in exploring relationships between music, dance and theatre improvisation, and was supported by Creative Scotland to deliver three Weekends of Improvisation (WIG) at the Centre for Contemporary Arts (Glasgow).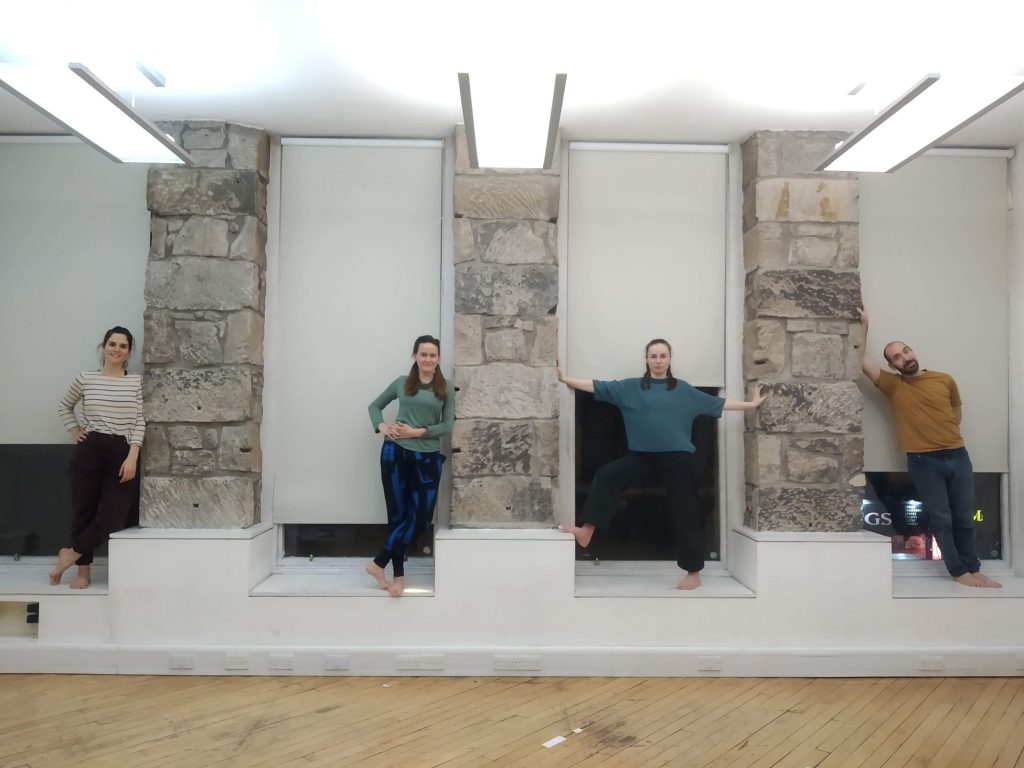 During WIGs, ICEBERG invited dance, theatre and music practitioners to exchange improvisation practices, as a way of continuing to nurture the ever-growing Scottish improvisation community. WIGs also offered public workshops and performances.
Currently, ICEBERG is being run and managed by Zoe who is interested in collaborating with interdisciplinary improvisers across the north of England and Scotland. If you wish to propose a project/idea, you can contact Zoe on icebergimprovisation@gmail.com.
For more details about all improvisation events, please visit iceberg.international