Weekend of Improvisation in Glasgow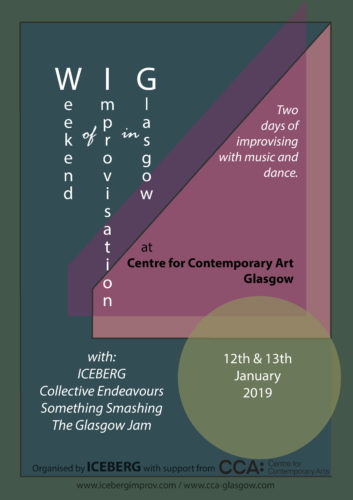 A weekend of improvisation. ICEBERG, Collective Endeavours, Something Smashing and The Glasgow Jam will share the space and practices, and will open their work to the public.
Book your tickets here.
ICEBERG improv are organising a weekend specifically dedicated to improvisation of movement and music and the collaboration of these elements. ICEBERG are inviting Collective Endeavours, Something Smashing and The Glasgow Jam, three outstanding improvisation groups of Scotland, to share the space, exchange practices and open their work to the public through a public workshop and performance.
The weekend will consist of daily training between the four groups and open to the public events in both evenings. You can find details of the full weekend schedule below:
SCHEDULE:
12/01/2019
19:00 – 21:15 PUBLIC PERFORMANCE - Theatre
13/01/2019
18:00 – 20:00 Public Improvisation Workshop by ICEBERG - The Clubroom
 
In this improvisation workshop, members of ICEBERG will lead participants through their processes of solo and duet improvisation. Some of the themes we will explore are:
Music/Sound and Movement improvisation
Text and Movement improvisation
Duets and the various relationships between improvisers
Over the last year, ICEBERG have been researching the above relationships through training in spaces such as the CCA, The Work Room, GTAC and Woodlands work space, as well as through performing. These two hours will offer participants an insight on the strategies and processes ICEBERG artists use to approach these themes.
The workshop is open to performers, musicians, dancers, educators and students.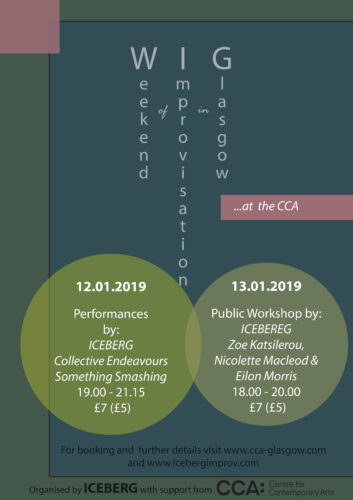 Biographies:
ICEBERG improv
ICEBERG are an international group of professional dancers, musicians and theatre practitioners with improvisation at the heart of their practice. Co-founded in 2018 by Eilon Morris, Nicolette Macleod, Penny Chivas and Zoe Katsilerou, ICEBERG are committed to highlighting improvisation as an exciting, dynamic and high skilled form. They want to create a monthly curated improvisation performance space and a peer to peer workshop environment were multidisciplinary artists whether, early stage practitioners, students and professional practitioners, can work together.
Collective Endeavours
Collective Endeavours is a music/dance collective from Scotland that began with the meeting of Jer Reid and Solène Weinachter in 2010. Their starting point was that the music and dance would have equal impact on their pieces. Their aim has been to create dance/music duets that engage with specific ideas that feel important to them. They believe that the way to reach out with these ideas is to perform in all kind of spaces – especially places that don't usually see dance. In recent years Collective Endeavours has focused on group music/dance improvisation. Performances have included at Dance International Glasgow in 2017. The group includes musicians Alex South and Jer Reid and dancers Joan Clevillé, Aya Kobayashi, Solène Weinachter, Nerea Gurrutxaga and Jessie Roberts-Smith.
https://www.facebook.com/Collectivendeavours/
http://cemusicdance.co.uk/
Something Smashing
Something Smashing is a dance & music improvisation event set up by musician Graeme Wilson and dancer Alma Lindenhovius in Edinburgh, currently curated by Graeme and Skye Reynolds, which brings artists together once a month for spontaneous performance in site-specific locations.
The Glasgow Jam
The Glasgow Jam is a not-for-profit, community-based organisation that facilitates regular workshops and 'jams' based around contact improvisation, a creative movement form open to all. Contact improvisation explores the possibilities for movement with a partner or a group using a natural flow of weight and momentum, as well as more subtle connections through touch and the other senses.
ICEBERG are supported by the CCA and The Work Room.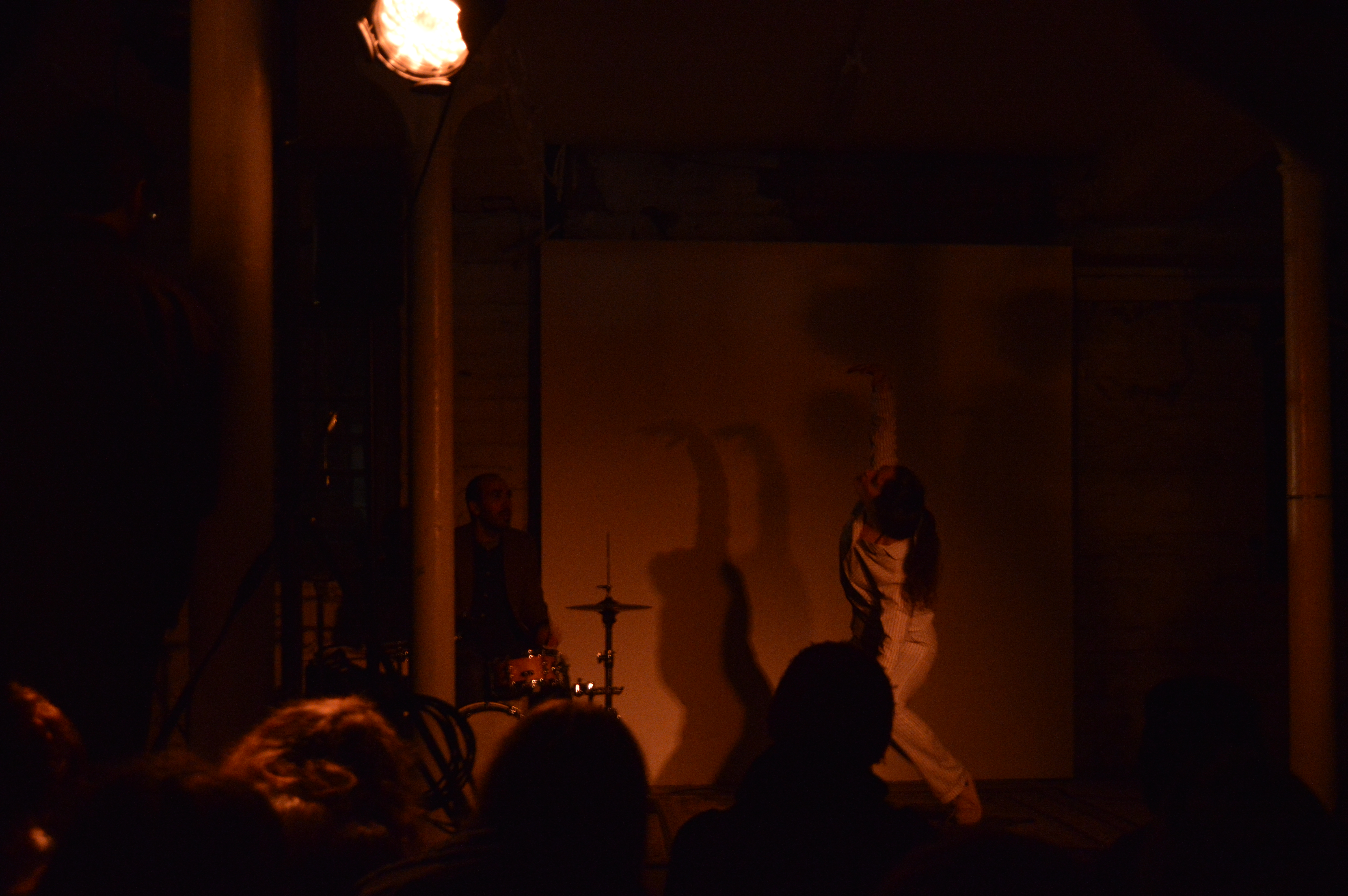 I am currently developing Separated in Birth, a duet  concerned and playing with the idea of the womb being the first place where all humans lived.
More information will follow.