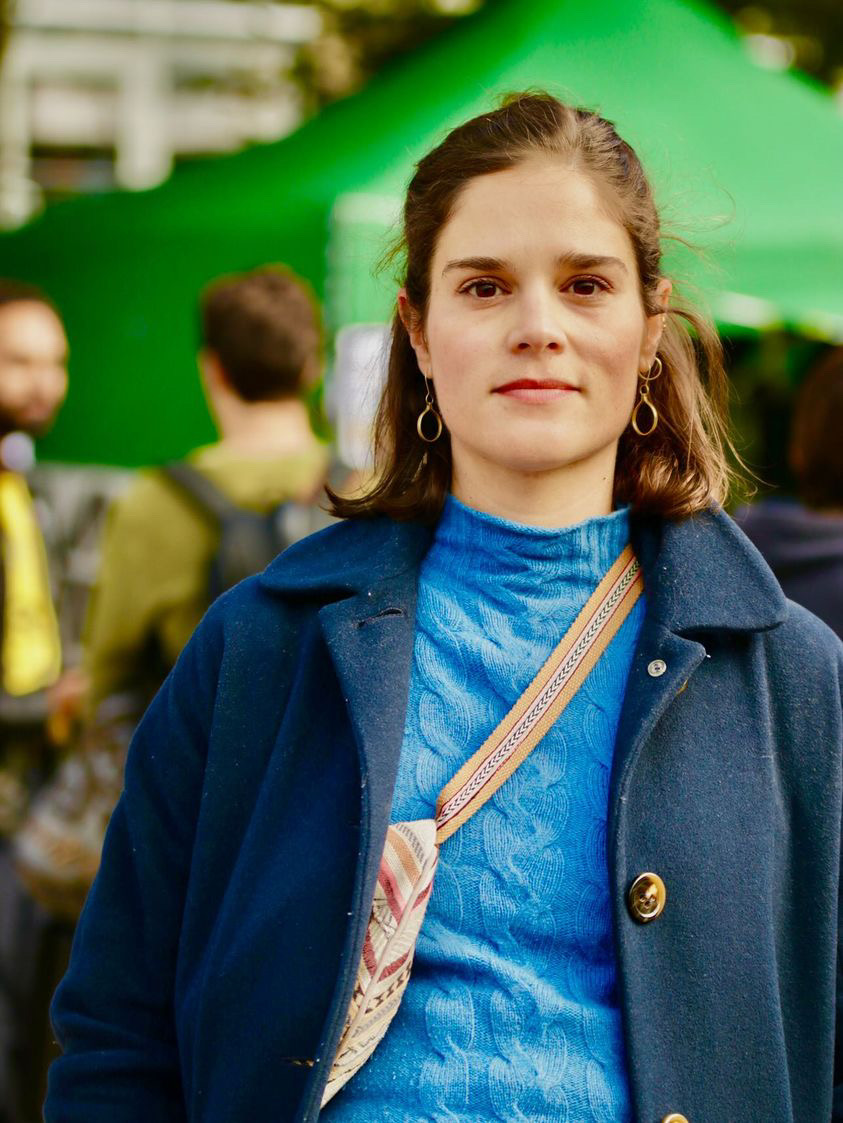 Zoe is a UK-based choreographer, performer, musician (singer/composer) and lecturer
Zoe is performer and maker with background in dance-theatre, devised & socially engaged theatre, polyphonic singing, music composition and improvisation. Originally from Greece, she lives in the North of England and works across the North and Scotland, as both a freelance practitioner and a part-time senior lecturer in Performing Arts at Leeds Beckett University.
Zoe's choreographic work is interdisciplinary, and incorporates dance, music, theatre and improvisation. Her practice and research are interested in relationships between choreography and storytelling, and look for the poetic qualities these can evoke. Zoe uses her performances as a way of reflecting on her observations of the socio-political and ecological everyday, and hopes that it will evoke pertinent discussions between her and her audiences.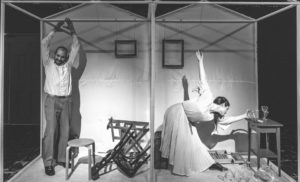 "I create interdisciplinary dance-theatre performances which are rooted in my observations of the socio-political and ecological every day, and are responsive to the here and now.  I combine choreography, storytelling, live and recorded music and I have a particular interest in the shifts of perception and engagement with the world the poetic within the socio-economic and ecological politics of the everyday can bring. "
Combining elements from a variety of somatic and vocal practices, through her vocal practice, Zoe supports individuals to tend to the well-being of their voice through approaching the body as a whole. Her understanding and ongoing research on the body as a whole, support her in creating spaces for the full potential and strength of voices to unfold. Zoe's singing specialises on traditional, polyphonic Greek and Eastern European songs.
In 2016, Zoe founded the Moving Voice Laboratory, a space for actors, dancers, performers and makers to explore relationships between choreography and text. The laboratory has been running successfully since 2016 and has had ongoing support by the Centre for Contemporary Arts, Glasgow.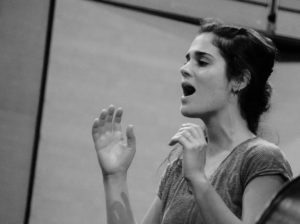 Zoe is a creative associate of SBC Theatre company and Leeds Playhouse. She is member of the Natural Voice network and The Work Room, and founding member of interdisciplinary improvisation collective ICEBERG (Glasgow) and NoVan Theatre (Thessaloniki, Greece).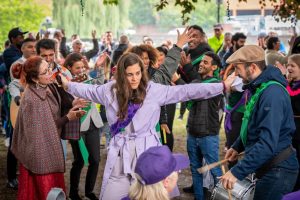 "I have been working with Stand and Be Counted Theatre since 2017. This involves facilitating creative (moving, voicing, speaking, acting, playing) spaces for refugees and asylum seekers, and making theatre with and for those seeking sanctuary in the UK."
As well as a freelance practitioner, Zoe works as a part-time senior lecturer in Performing Arts at Leeds Beckett University.