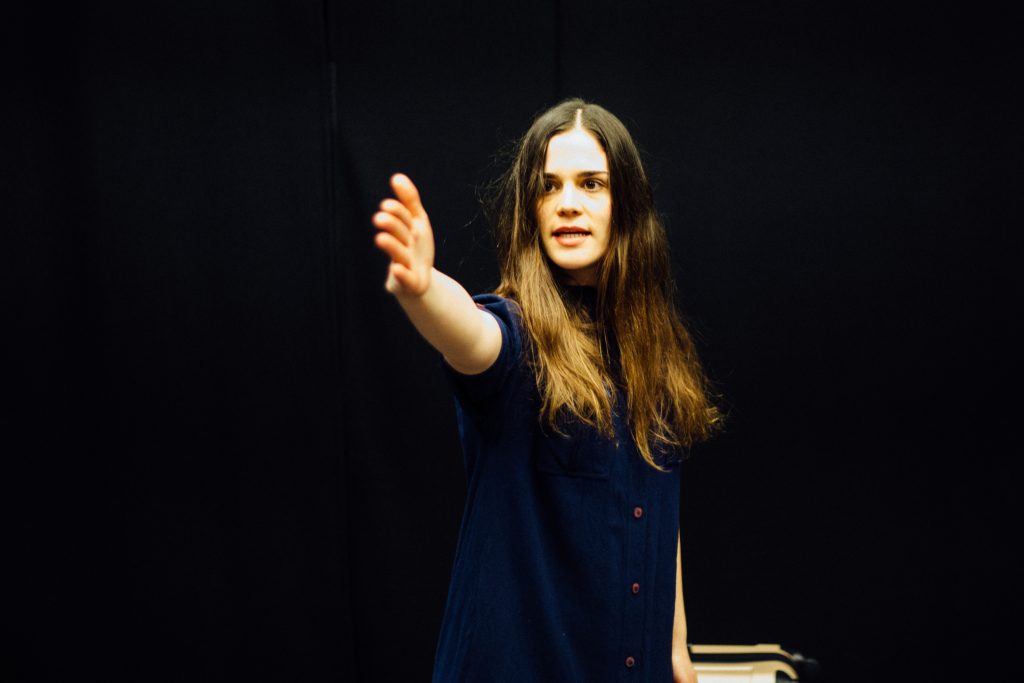 Founded in 2016, the Moving Voice Laboratory is a space for performers, dancers, actors, musicians and educators to encounter Zoe's practice and explore the entanglement of movement and voice. Drawing on her ongoing research on somatic practices, contemporary dance, voice coaching/singing, psychophysical actor training and improvisation, Zoe's holistic practice offers a safe and creative space for participants to experiment with the elements of choreography, sound and language.
With a commitment to highlighting the poetic within the everyday, participants are provided with tools which they can use as appropriate in their individual practices, as well as for space within which they are encouraged to step outside of their familiar, transgressing stablished patterns of moving, speaking, singing, imagining, perceiving.
The Moving Voice Laboratory has been running successfully since 2016 and has ongoing support from the Centre for Contemporary Arts, Glasgow, and institutions such as Leeds School of Arts and ArtEz (The Netherlands). Since its beginning, it has visited organisations and institutions such as the University of Glasgow, Glasgow School of Arts, Royal Conservatoire of Scotland, Oldham Campus University, DUENDE School of Ensemble Physical Theatre and Animikii Theatre.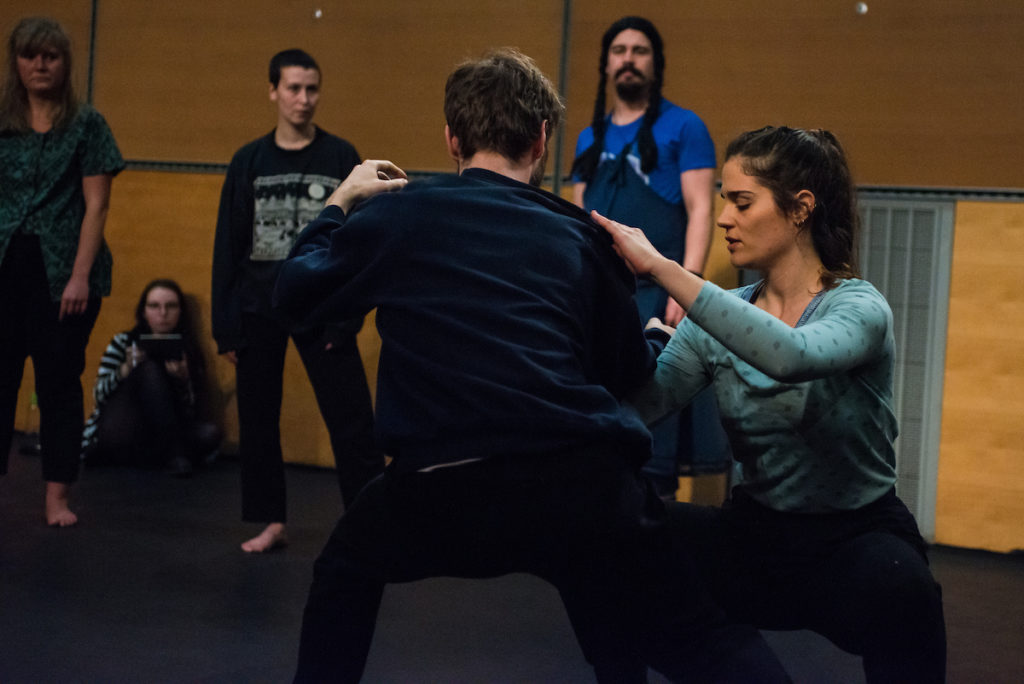 The training process includes:
- cultivating a holistic listening
- sounding in relationship to movement
- freeing the voice from physical tensions and blockages
- the movement of sound
- musicality of movement
- training simultaneity of voice and movement
- embodying text
- creating performance material through physical and vocal improvisation

Through play, improvisations, vocal and choreographic techniques which aim towards exploring and freeing the creative process, Zoe encourages the participants to befriend, listen and trust their voices and physicality.
For questions and enquiries, please contact Zoe on movingvoicelab@gmail.com
When? Where?
2020
Online
February - May 2019
Centre for Contemporary Arts (CCA) - Glasgow
November 2018
Northern Theatre Laboratory - Animikii Theatre - Manchester
May 2018
Bunbury Banter Theatre Company - Dumfries and Galloway
April 2018
Oldham Campus University - EXIT Festival
February - May 2018
Centre for Contemporary Arts (CCA) - Glasgow
January 2017
in collaboration with Eilon Morris (eilonmorris.com) 
Diagonal Dance School - Greece
2016-2017
University of Glasgow - Theatre Practices and Theatre Studies Master Degrees