Choreographic Approaches to Text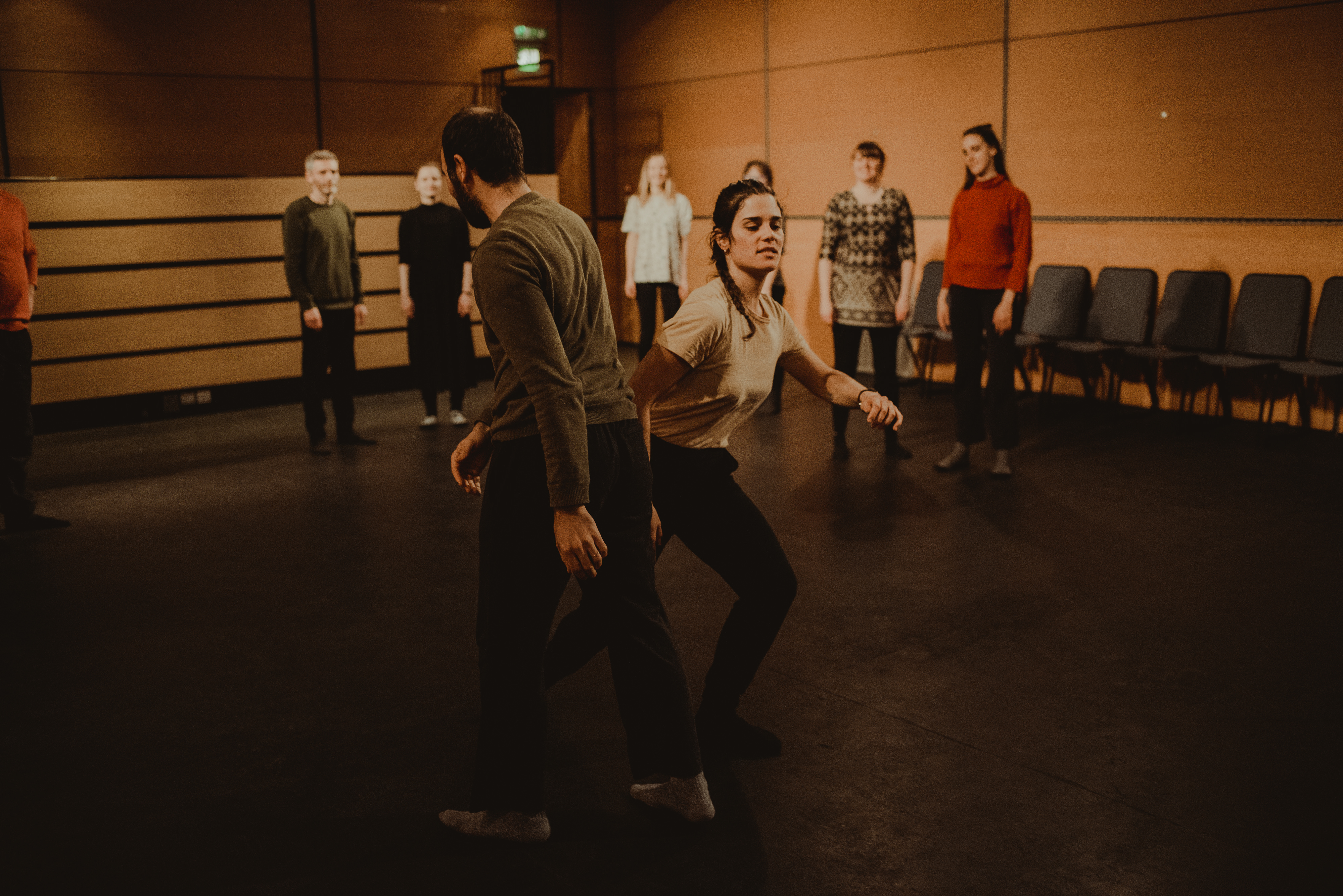 International Conference Athens 17-26 July 2019
Hosted by Michael Cacoyannis  Foundation
- The Makings of the Actor -
      Towards Contemporary Acting Techniques, Practices & Methodologies 
led by Eilon Morris and Zoe Katsilerou 
This workshop will offer approaches to text in training and performance based in the immediacy of movement, breath and voice. 
One of the challenges faced by many actors is the integration of text and movement. The integration of these elements is further hampered by the fact that these are so often approached as discrete disciplines. This workshop will address some of these challenges by adopting a choreographic approach to embodying and delivering text within actor training and performance. What can a choreographic approach reveal to us about a text? How can approaching text through movement help us to synthesise these elements? In what ways can this process help us connect to the material and tactile sources of language?  
The first part of this workshop will be led by Eilon Morris, beginning with work on sensitisation to rhythm, developing a greater awareness of pulsation, duration and tempo in walking, breath and gesture. Drawing on elements of Cicely Berry's approach to 'walking the punctuation' (2013:79), and exercises developed with OBRA Theatre Co (Morris, 2017:220-4), participants will be guided through a process of understanding and learning text through movement.
Following on from this, Zoe Katsilerou will use principles of somatic practices to support participants in developing their kinesthetic awareness in relationship to their imaginations. Participants will be guided through the process of creating choreography through experiencing their bodies in the moment and accessing their imaginations. Where in previous exercises we approached language as movement, here, movement will be approached as language, drawing on punctuation, inflexion and articulation as a means of enriching our choreographic material. From this basis, we will then explore the use of voice and language within our choreographies, finding freedom and the creative potentials of playing with the relationships of movement and language.
For more information and the full schedule, visit: