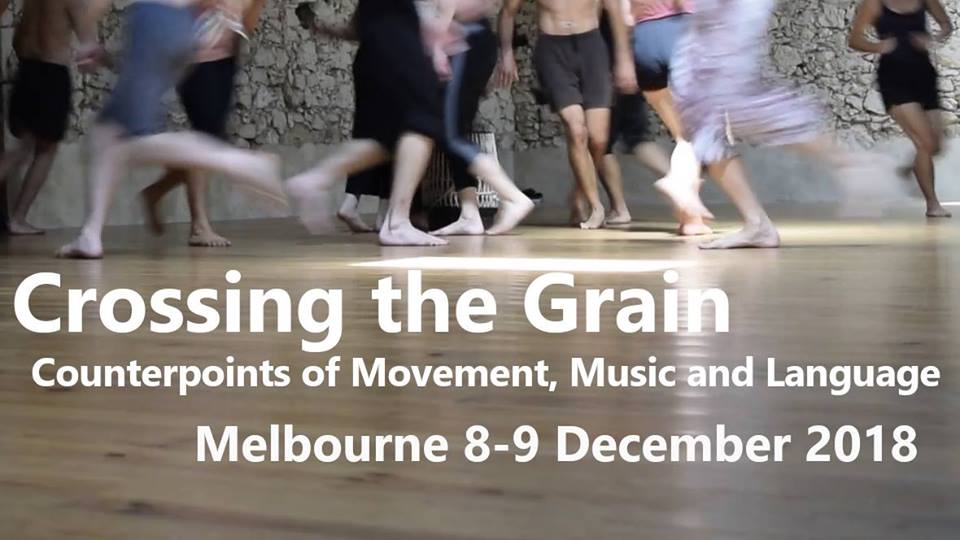 A two-day workshop led by Eilon Morris and Zoe Katsilerou focusing on layering and transgressing rhythms of movement, language and music. 
How do we alter or contrast an established tempo? 
How do we work outside of our habitual sense of rhythm? 
How do we find play and nuance in repeated material? 
These sessions will offer participants opportunities to experience and explore some of the key rhythmic approaches discussed in Eilon's book, Rhythm in Acting and Performance, with Zoe also leading technical work on movement and voice. Informed by Eilon and Zoe's ongoing research into rhythm and relationships between movement and voice, these practices draws on principles of play, ritual and music, combining these in an accessible yet rigorous approach to training performers. 
Open to performers of all backgrounds and disciplines including actors, dancers and musicians with an interest in movement, sound and play.
* Limit of 13 places available
Venue: Temperance Hall, 199 Napier Street, South Melbourne
Times and Dates: 10am-5pm, 8th & 9th December 2018
Prices: Earlybird (booking before 9th Nov) $180; Unwaged $200; Standard $240